Zeffert and Gold Catering had the pleasure of catering the Newton White Mansion Wedding of Regina and Sherrita. They said their "I Do's" at Newton White Mansion in Mitchellville. The sun set on the perfectly manicured lawns of the golf course. Regina and Sherrita each nervously nibbled on Hors D'Oeuvres, waiting for their guests to arrive. The beautiful couple chose to begin with a cocktail hour prior to their wedding ceremony. Downstairs, guests enjoyed appetizers. Chicken Satay Skewers, Shrimp Tostada, Latin Beef Empanadas, and the crowd favorite – Scallops wrapped in bacon. In addition there were a a variety of stationary appetizers.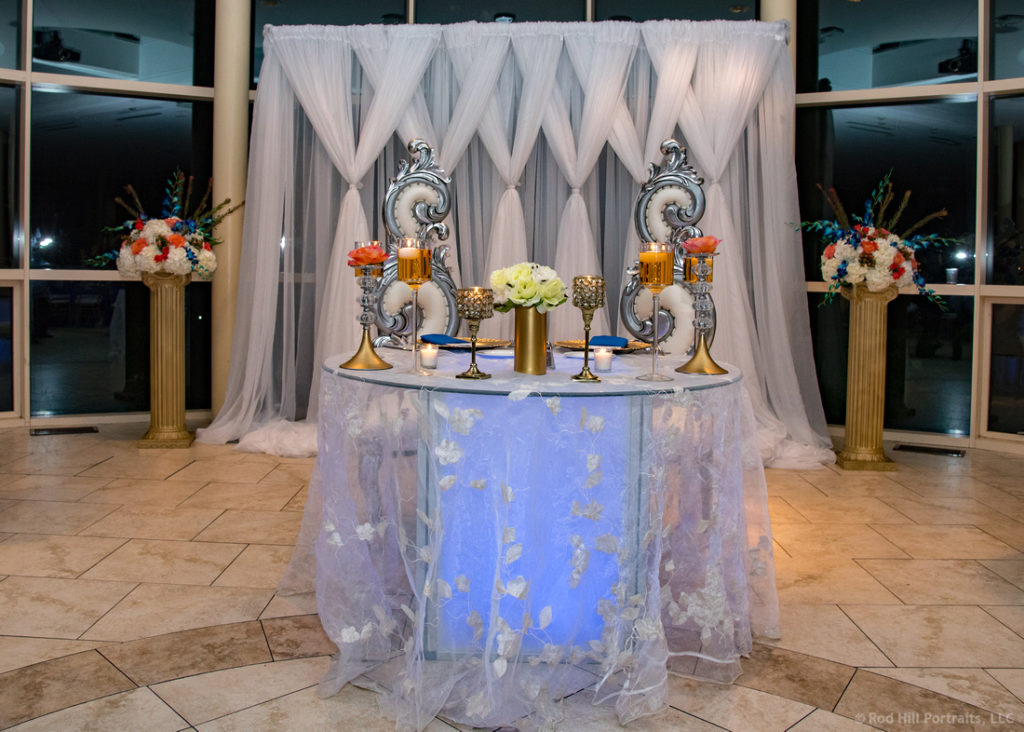 Next, staff invited in to the reception room for the ceremony. They walked into light music from a harpist as well as beautifully decorated tables of blue, orange and gold. The detail that went into each table and place setting was nothing less than spectacular. From the guest tables, to the illuminated Sweetheart's table with extravagant Queen's Chairs.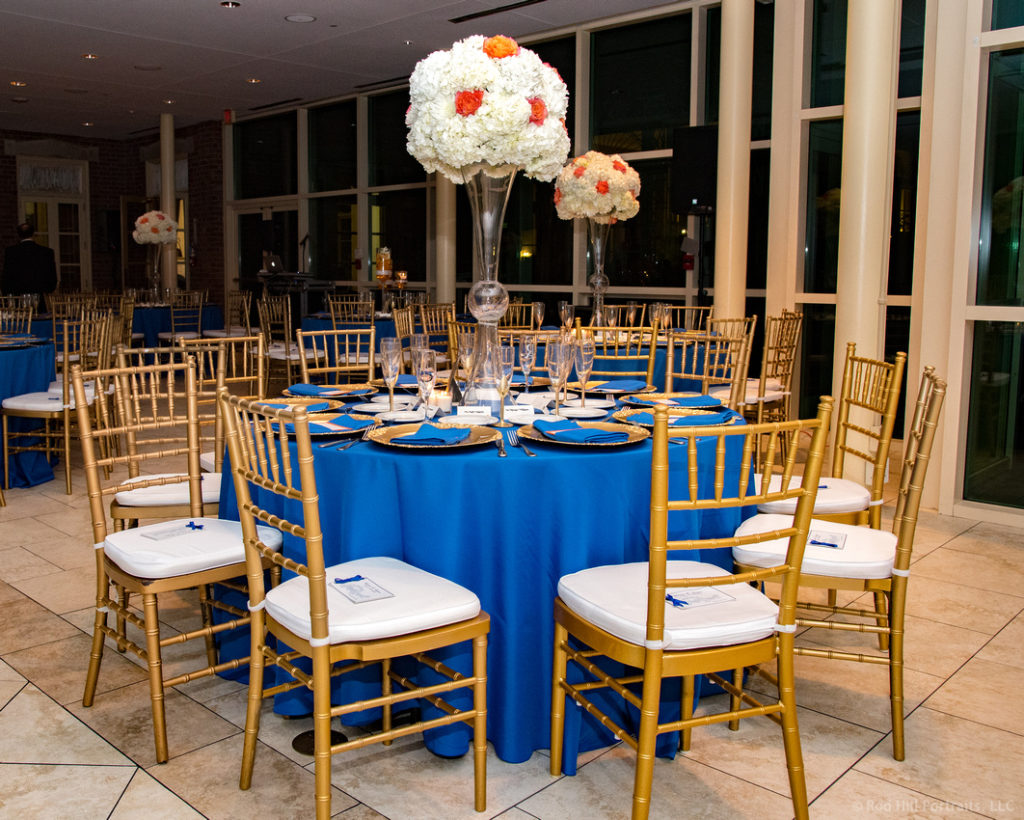 Surrounded by tears of joy, the happy couple said their "I Do's". Then,  almost like clockwork, dinner was served. Caesar salad followed by either Parmesan Crusted Chicken with Beurre Blanc, or Teriyaki Glazed Salmon on a bed of Spinach and Caramelized Onion. The dinner was quickly executed. This allowed the couple to spend more time on the dance floor with family and friends.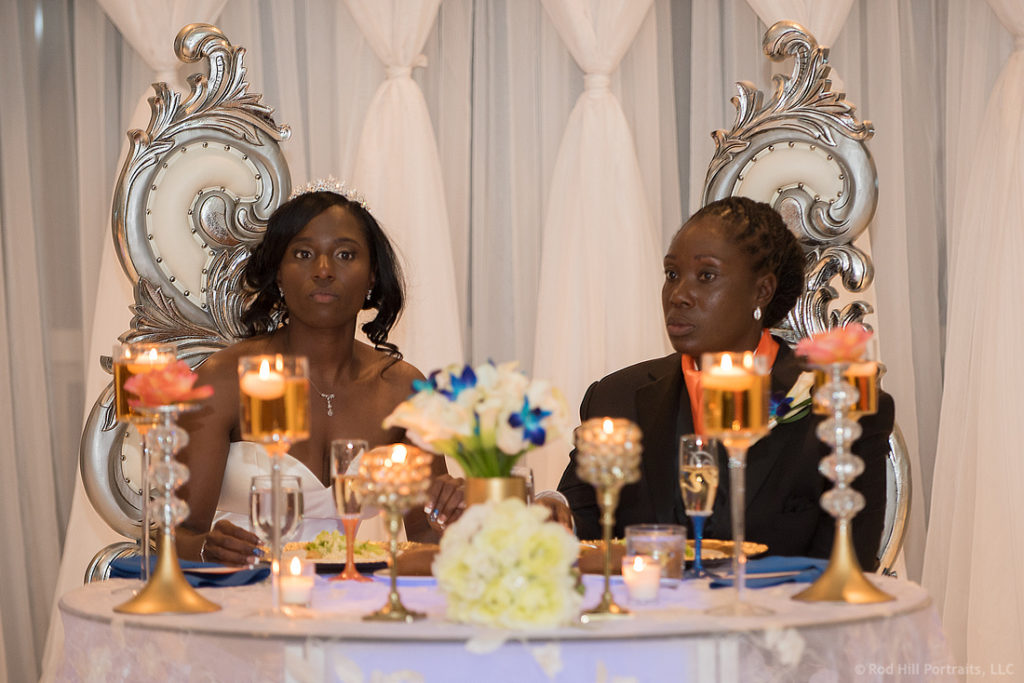 When it came time for dessert, guests were in awe with the display and options. Regina and Sherriate offered a traditional wedding cake. Additionally, they chose to offer five other choices of pies and cakes AND toppings to go on them as well. No wonder all of their guests had so much energy to party through the night!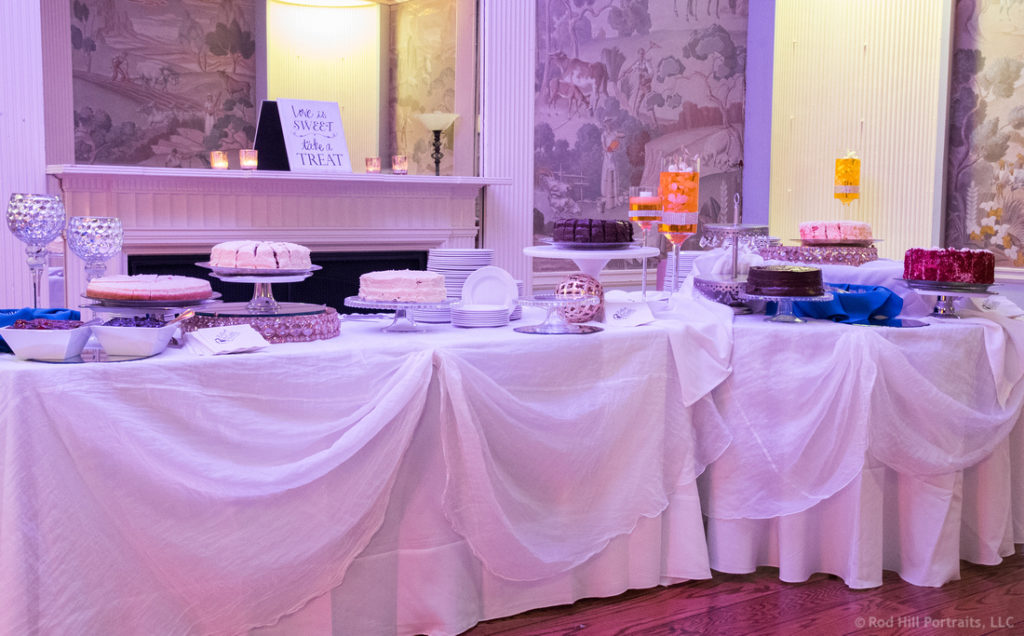 Thank you, Regina and Sherriate, for allowing us to be part of your special day! Here's to a lifetime of happiness!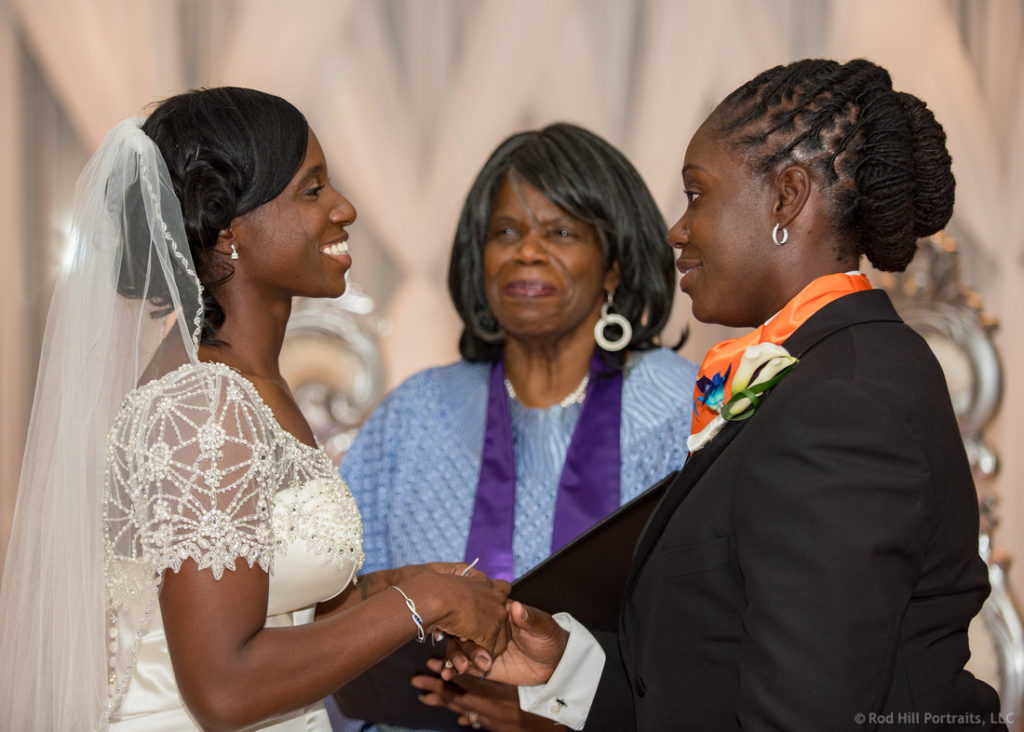 All Photos are copyright of Rod Hill Portraits, LLC