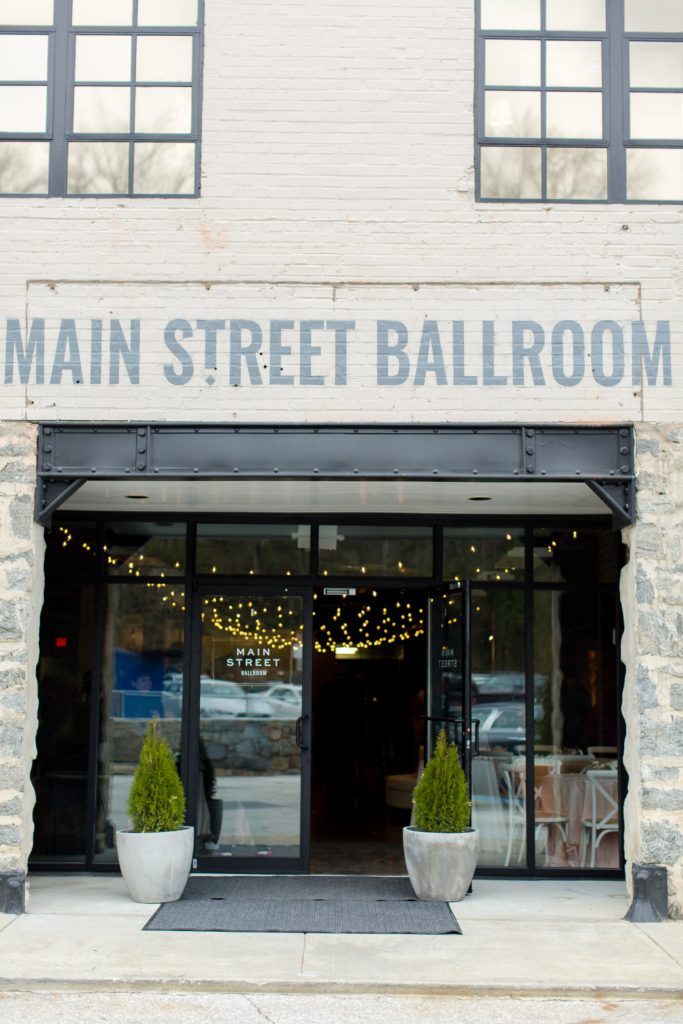 On April 1st, Zeffert and Gold had the honor of catering the first Main Street Ballroom's wedding. Located in the heart of historic Ellicott City, Main Street Ballroom exudes rustic charm. Stone walls, shiny floors, and barn doors make for an unique, and gorgeous wedding venue.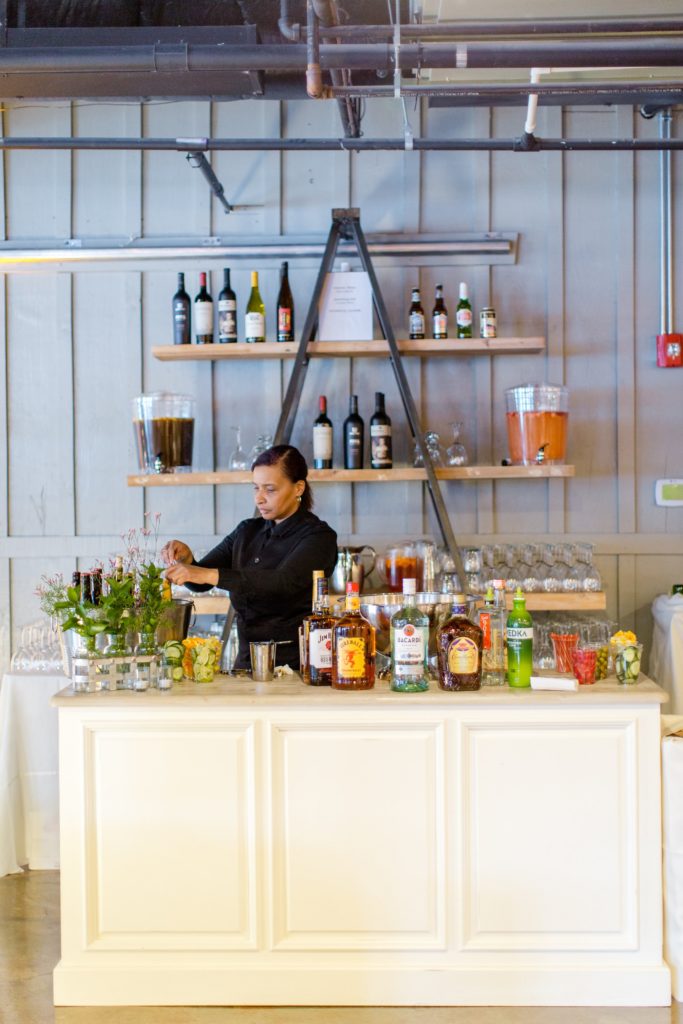 Guests were invited to Jarnell and Kevin's engagement party on April Fool's Day. But, little did they know, they were actually attending a wedding. Jarnell made her grand entrance into the ballroom wearing a gorgeous wedding gown, with her father at her side. In short, the couple "JK" definitely surprised their friends and family. Then, laughter and tears of happiness instantly filled the room.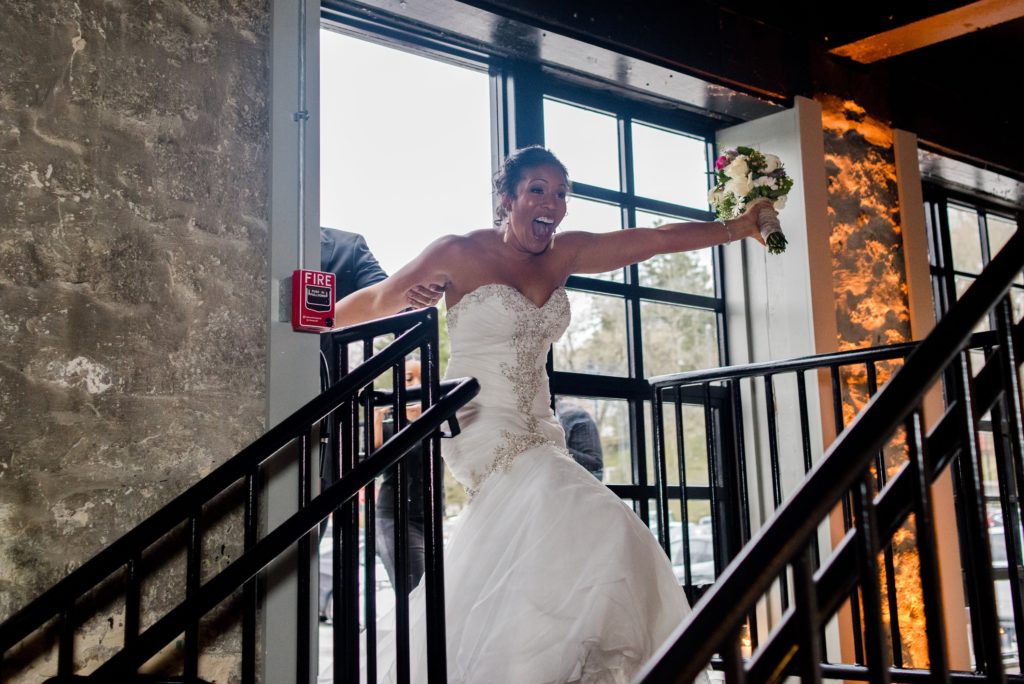 The ceremony was perfect. Stone walls were lit with bistro lighting as a backdrop. Family and friends gathered close for such a special moment.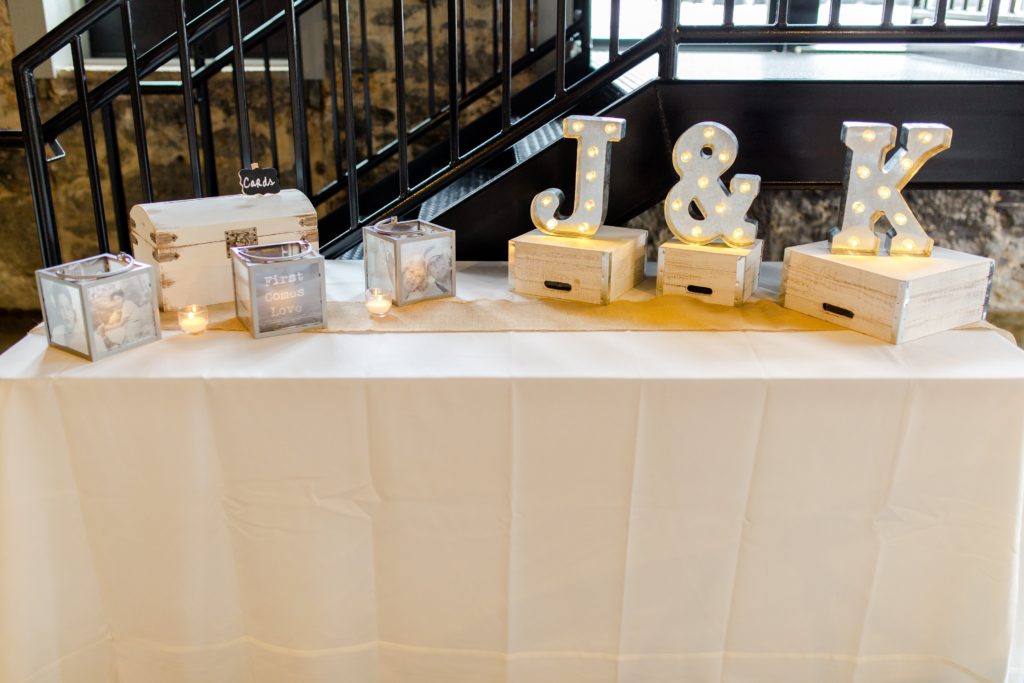 JK's reception executed planned. Their Stations Style food service themed their love story. The Fiesta Station included items such as "Drunk in Lovebird" (Tequila Lime Chicken), "Still in Shock Guac", and "Barbarian Beef" (Sea Salt and Herb Crusted Flank Steak). In addition, they offered a signature margarita. Then, Fruits of the Sea Station featured "MSJ Mussels Provençale", "They Jambalaya'd To Us", and "Captain Don's Crab Claw", along with Old Fashioned's. Also, City Nights Station consisted of Marinated Chicken Breast Bites, "Black Magic Blackened Shrimp", "Partners-in-Crime Pasta" (Seafood Risotto with Fresh Lump Crab), and "Swedding Salad". Finally, they paired this station with fruity sangria.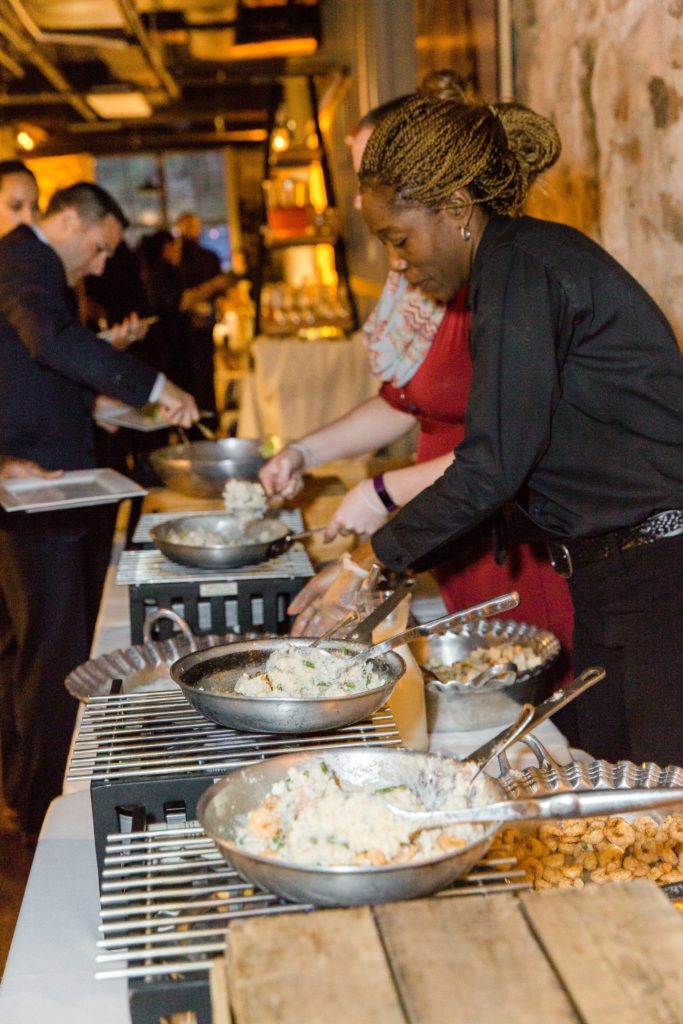 Even in a boot, Jarnell danced the night away with her new husband, Kevin. The happy couple's love and the joy of their guests was the perfect beginning for not only Jarnell and Kevin, but also for Main Street Ballroom.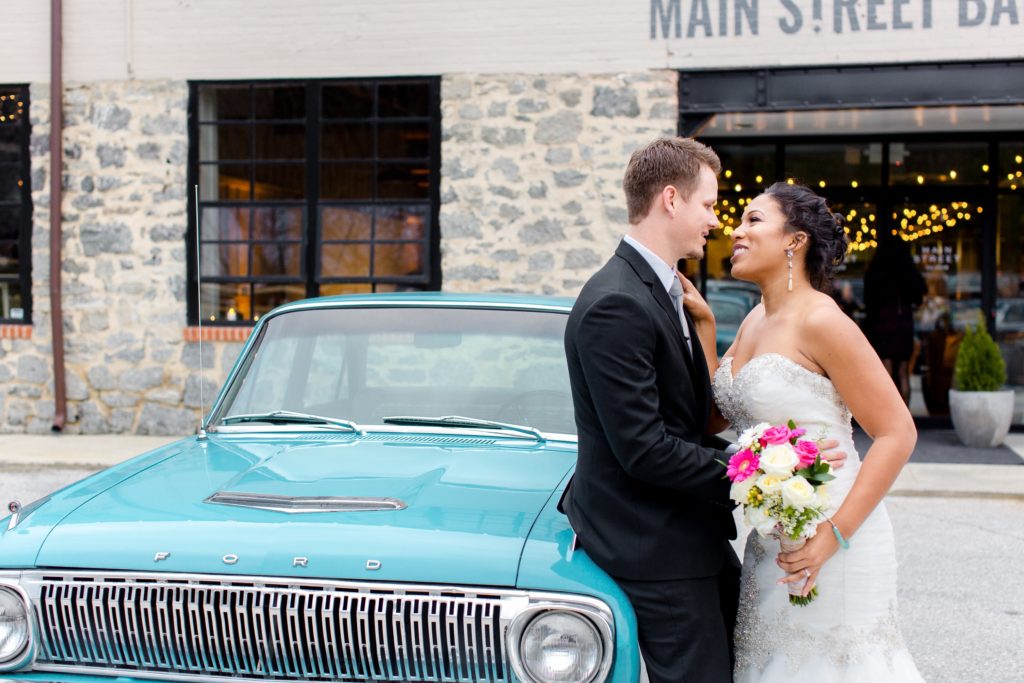 Congratulations Jarnell and Kevin! We wish you a lifetime of love and happiness. Also, Main Street Ballroom, thank you again for the opportunity to work with you on such a monumental event!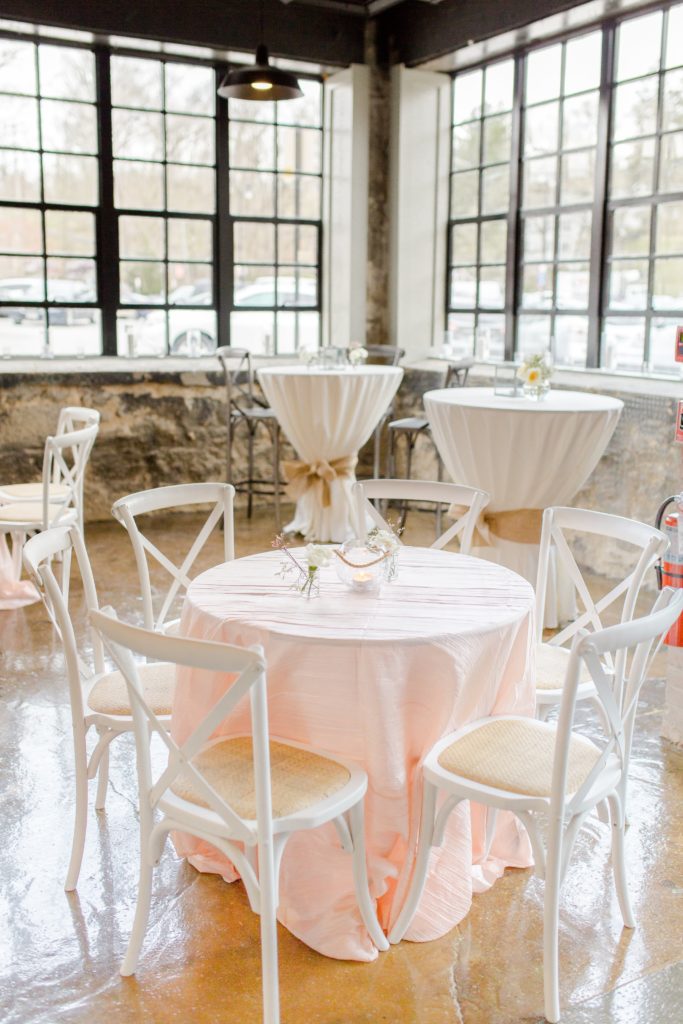 Photography: Iris Mannings (All gorgeous images above)
Planner:  Cest Belle Events
Venue: Mainstreet Ballroom
Video: Grand Chief Attractions
Catering: Zeffert and Gold
Rentals: White Glove Rentals
Lighting: Event Dynamics inc