Zeffert and Gold had the pleasure of catering Tavern Night, an 18th century inspired event at Historic London Town & Garden's William Brown House in Edgewater, Maryland, just north of Annapolis. This event was fun for all. Guests were treated to a wonderful night.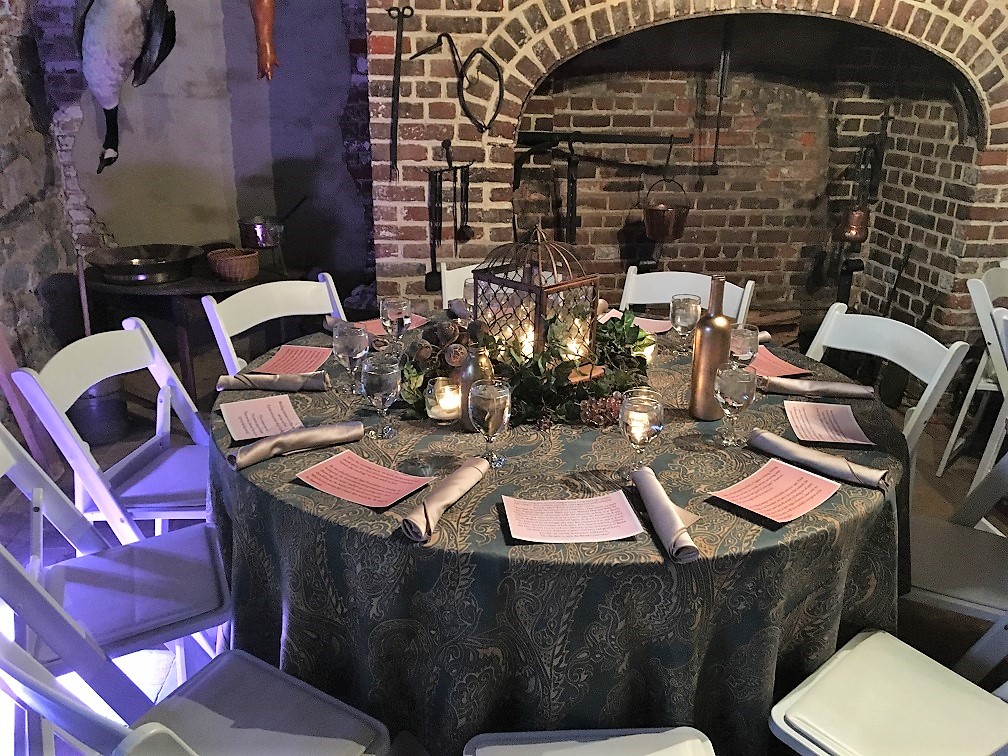 Zeffert and Gold recreated the menu and decor, with a few modern interpretations, for an extremely successful catered event in February.  Although catering in the 18th century included the serving of wild game, preserved fruits & vegetables, along with the occasional swan or peacock, Zeffert and Gold stuck with the more traditional Spatchcock chicken and braised beef short ribs as entrees.
One staple held from 18th century catering was Rum Cake, served with a vanilla-run infused fresh whipped topping.  If the mulled wine wasn't enough to send the guests back in time, the rum cake was certainly successful.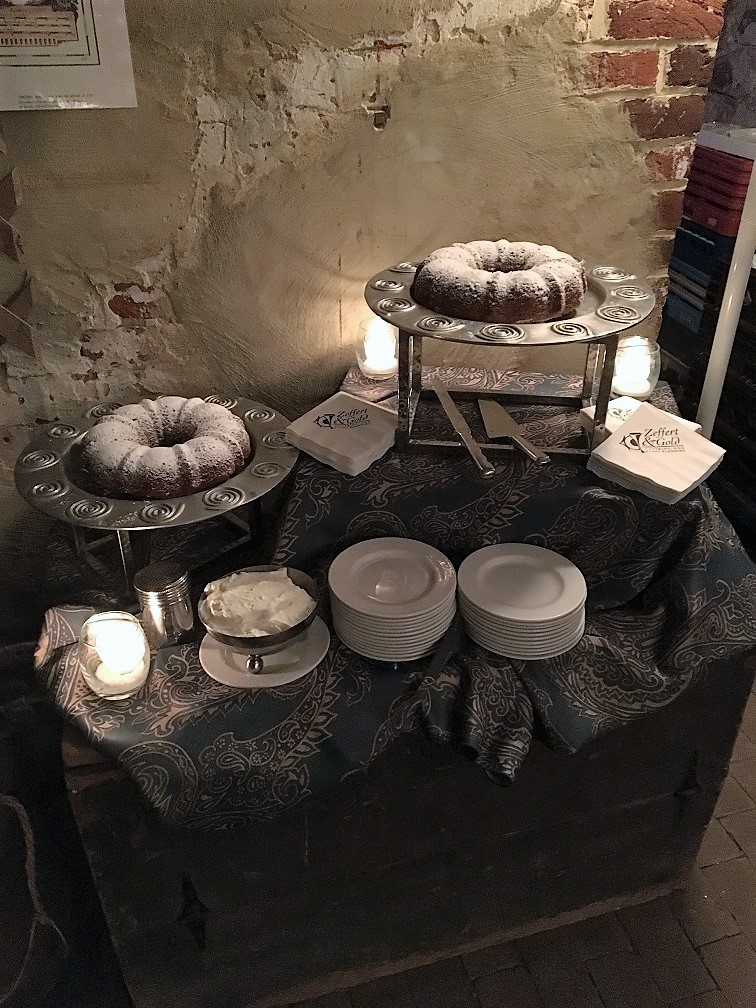 Zeffert and Gold will be catering these tavern nights several times a year beginning in 2019.  Contact Historic London Town & Gardens for additional information or Zeffert and Gold directly should you wish to go back in time with a catered "tavern night" of your own.