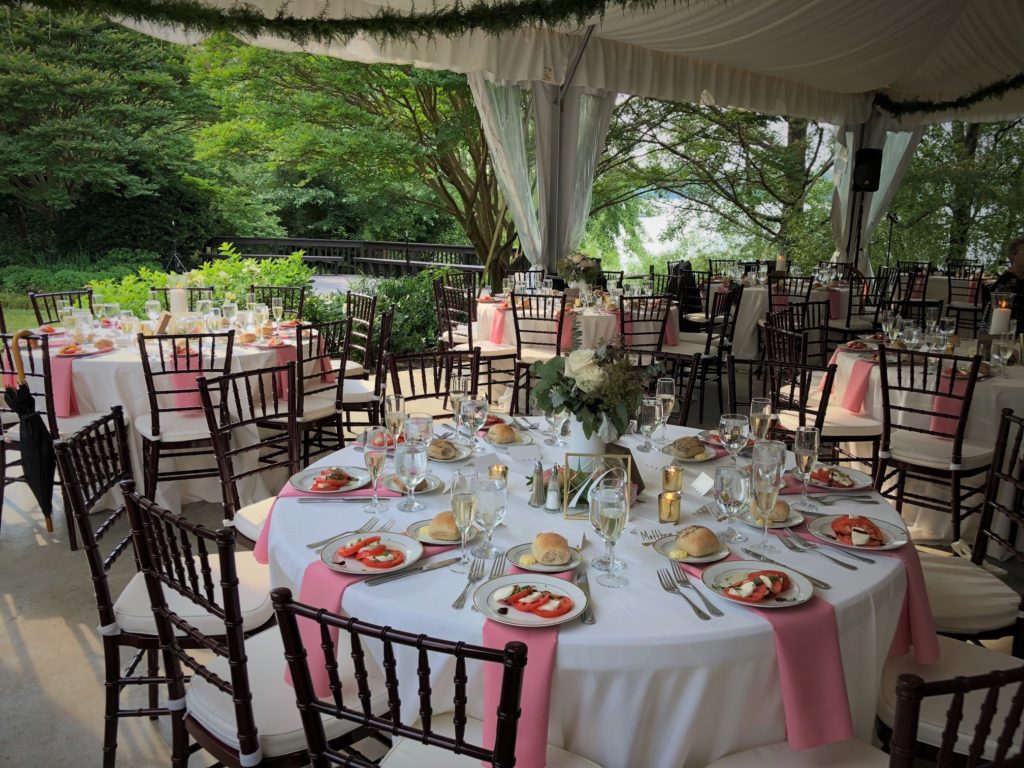 This weekend we had the pleasure of working at Gus and Kelly's Amazing Annapolis Garden Wedding at Historic London Town and Gardens. The wedding was able to dodge the rain and give Gus and Kelly their dream Annapolis waterfront wedding.
Serving as the perfect backdrop for their Maryland wedding, was the picturesque water views, and lush gardens of London Town. Guests, were first treated to a ceremony on the river deck overlooking the South River. After the ceremony, Zeffert and Gold's staff passed assorted appetizers including fresh fried oysters, watermelon and feta skewers, grilled peach and ricotta crostini, along with sweet corn soup topped with lump crab and chive oil.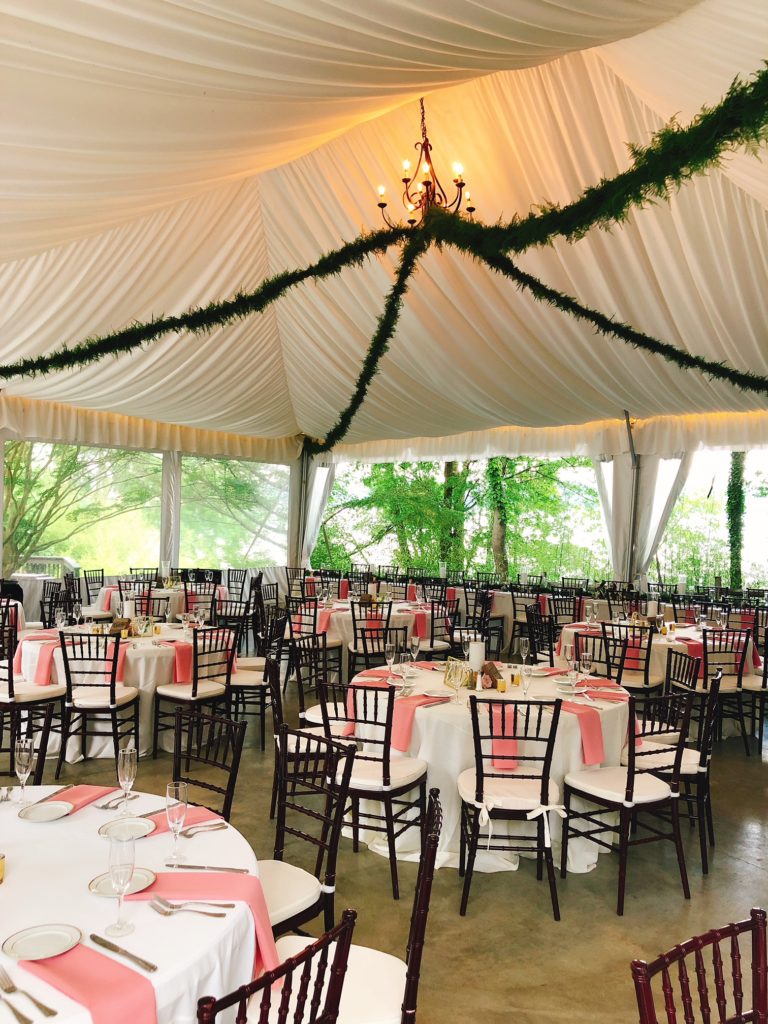 When guests entered the tent, they were greeted by a gorgeous tomato and mozzarella salad, featuring heirloom tomatoes, crystallized basil, old bay drizzled balsamic vinaigrette and topped with a chiffanade of basil. They were then served herb crusted local rockfish topped with Maryland corn and tomato salad and old bay oil. Other guests got espresso rubbed filet and eastern shore chicken with champagne sauce.
We wish Gus and Kelly a lifetime of happiness, and thank them for letting us be a part of their special day!
For more information on London Town Weddings Click Here
Nestled on the banks of the South River, minutes from downtown Annapolis, Historic London Town and Gardens is the premier waterfront venue for your next event. Twenty-three acres of pristine gardens, historic property, and sweeping waterfront views offer a romantic atmosphere to celebrate with family and friends.
Established in 1683, people have been hosting events for more than 330 years, enjoying the rustic charm of our peaceful and elegant setting. Our luscious gardens provide an unparalleled backdrop of year-round blooms.
London Town offers
      + 40×40 lined tent with clear sides and romantic lighting
      + indoor glass pavilion as a climate controlled dance floor or plan B
            ceremony spot (great for corporate meetings and smaller rentals)
      + acres of historic property, gardens, and waterfront locations for photos
      + tables and chairs
      + parking