Zeffert and Gold had the pleasure of participating in the Baltimore Charity Event, Stars, Stripes and Chow Chili Cook Off. This event was held on Saturday November 4th at City Garage to raise money for homeless veterans in the Baltimore area. Over the past 25 years, The Baltimore Station has transformed from a small group of devoted citizens who assisted the homeless in South Baltimore to the successful therapeutic residential treatment program it is today. Zeffert and Gold loves being able to work with charities to cater events that have such far reaching benefits. See how we can help with your next event here.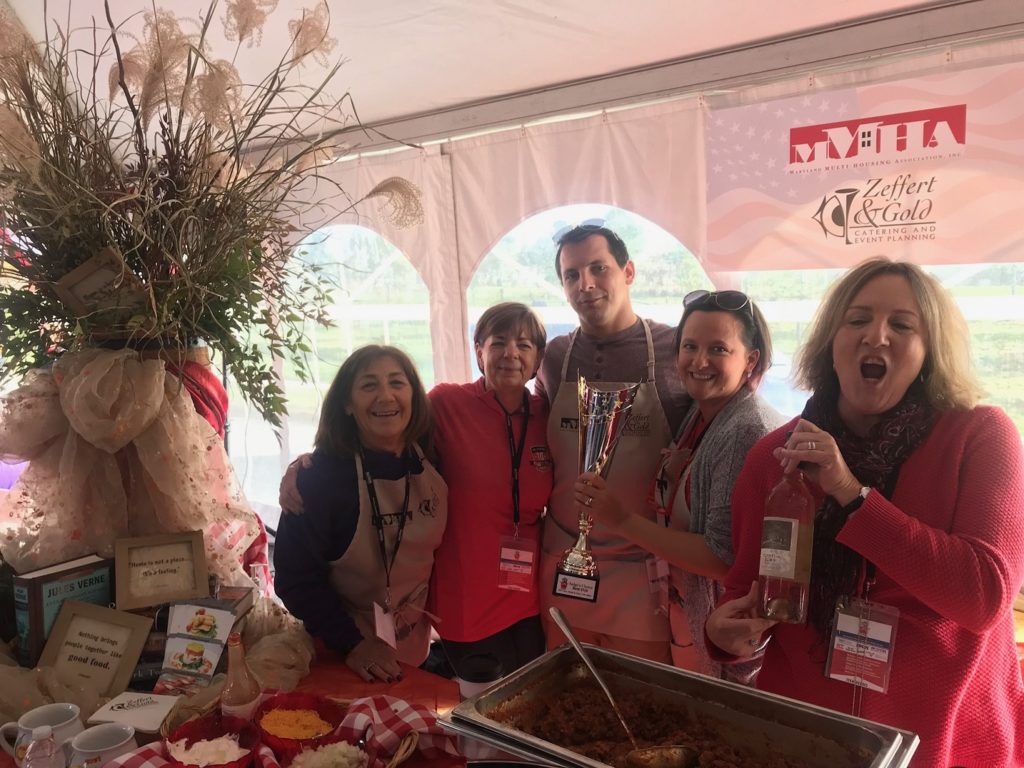 Over the course of our 28-year history, The Baltimore Station has maintained a very positive reputation for providing high quality services to homeless veterans who struggle with behavioral health challenges. They are proud of our success in helping homeless veterans achieve sobriety and accomplish their financial and housing goals.
Their innovative programming is based on a trauma informed, strength based and client-centered treatment approach that combines a strong recovery model with a milieu that promotes prosocial behavior.
Our team of Zeffert and Gold Catering was lucky to partner with our friends at the Maryland Multi-Housing Association. We we were honored to win Judges Choice! Thanks to Acadia Windows and Doors, D W Bahr Plumbing & Heating, Metropolitan Maintenance Co.& Southern Management Corporation for donating raffle prizes to help raise much needed funds for the residents of The Baltimore Station! We can't wait for next year!